The proportion of children in Poland classified as being severely deprived decreased from 30.3% in 2009 (which was then the sixth highest level in the European Union) to 6.2% in 2020 (the second lowest figure), a new EU report shows.
"The overall trend shows a catching-up process, especially driven by the improvement in performance in countries like Poland, Croatia, and Bulgaria," wrote Eurofound, an EU agency focused on improving living and working conditions.
The authors note that Poland recorded a particularly large improvement from 2016 onwards, which was the first full year that the current government was in power and when it began increasing social spending.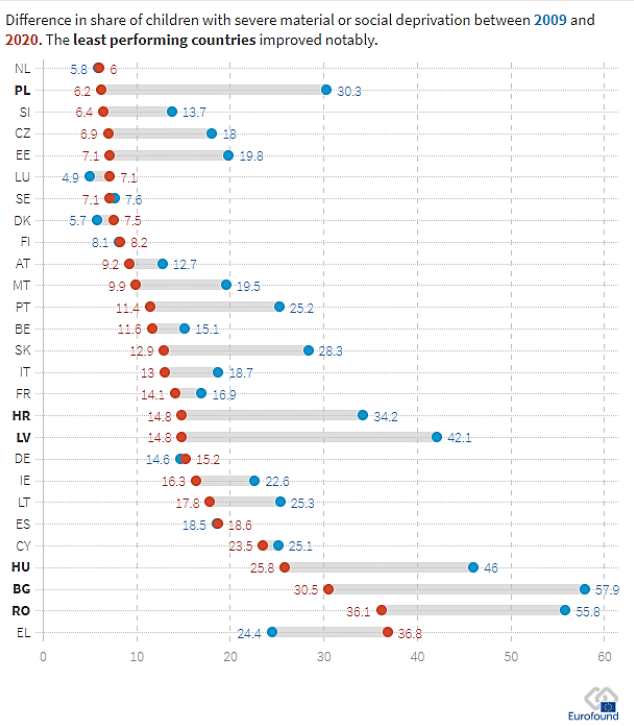 Eurofound's data, taken from Eurostat, the EU's statistics agency, show the proportion of children classified as having "severe material or social deprivation". Only the Netherlands, with 5.8%, had a better figure than Poland.
Poland's improvement of 24.1 percentage points between 2009 and 2020 was the third largest in the bloc over that period, behind only Latvia (27.3) and Bulgaria (27.4).
While most countries saw a decline in deprivation among children, seven recorded an increase, including Greece (by 12.4 percentage points), Luxembourg (2.2) and Denmark (1.8)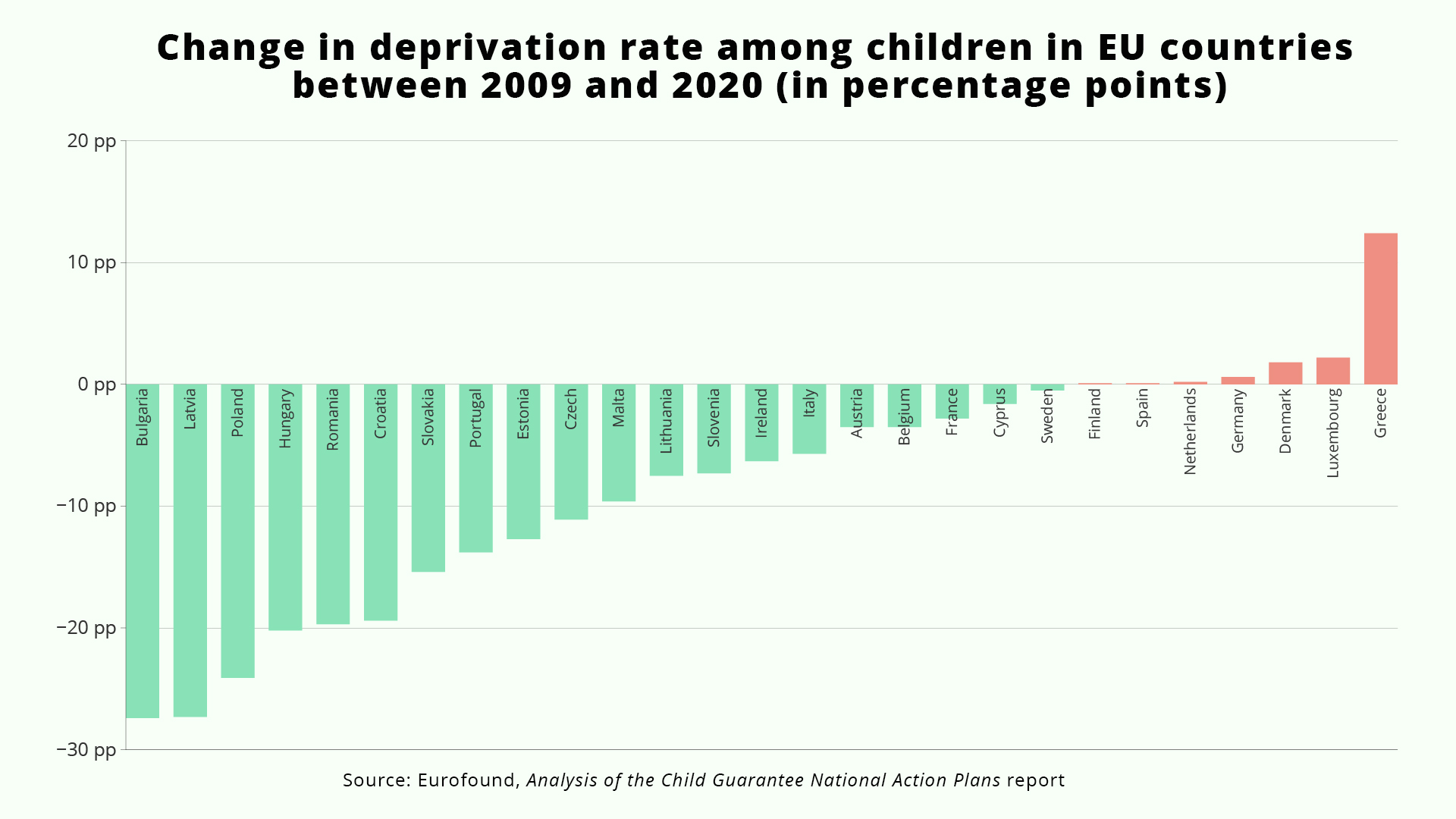 Eurofound noted that, when it comes to child deprivation, Poland "improved its performance steadily from 2016 onwards". The previous year, the national-conservative Law and Justice (PiS) party came to power and began introducing a series of redistributive social policies.
These focused in particular on supporting families, including PiS's flagship child benefit scheme, known as 500+, that began to be paid out in 2016. In 2019, the popular programme was expanded to include more children.
Other data have also shown a sharp decline in child poverty in Poland over recent years. In 2015, around 900,000 children were living in extreme poverty, a figure that more than halved to 410,000 by 2020, notes the Polish branch of the European Anti-Poverty Network (EAPN).
Search : notesfromoland https://notesfrompoland.com/2022/11/10/poland-has-eus-second-lowest-child-deprivation-rate-after-huge-improvement-over-last-decade/