Once closed off to tourists, the Central Asian country of Uzbekistan is now actively welcoming international travellers.
Sat at the heart of the fabled Silk Road, the ancient trading route between China, the Middle East and Europe, the landlocked country offers tourists a unique blend of the old and the new, as well as many eco and agrotourism opportunities.
"The rise of Uzbekistan as a tourism destination started with the change of leadership," explains Ulugbek Azamov, First Deputy Minister of Culture and Tourism.
"Our new president has liberalised the country, which became especially obvious in the tourism sector when the visa regime was liberalised."
Do I need a visa to visit Uzbekistan?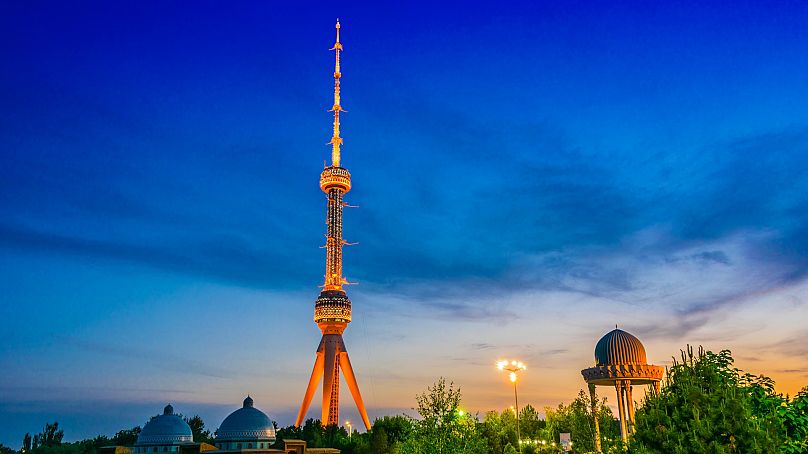 Now, 93 countries – including all EU member states and UK citizens- can travel to Uzbekistan visa-free, while over 50 countries can visit with an electronic visa. This relaxation of travel rules has seen tourism grow in recent years, with visitor numbers peaking at 6.7 million in 2019.
The pandemic set tourism back globally, but this year Uzbekistan is hoping to exceed its pre-pandemic numbers with an estimated 7 million international tourists expected.
Whether you want to visit the theatres and museums of the modern capital of Tashkent, or the ancient mosques and minarets of the Islamic city of Bukhara, the country has a distinct history, which until recently was out of reach to many travellers.
"We always had this potential," says Azamov. "We have UNESCO World Heritage Sites, the cities of Samarkand, Bukhara and Shakhrisabz and we did not utilise our potential, now we are utilising it."
So if you want to get to know this sprawling Central Asian country, where should you start?
"Uzbekistan has quite a lot to offer, both for the niche tourist and the tourist that is looking for a unique experience," explains Azamov. From the paper crafts of Samarkand to the ancient Islamic city of Bukhara, here are some of our top things to see and do in Uzbekistan.
Known as the 'Crossroad of Cultures' due to its location between the Middle East and East Asia, the city of Samarkand is the perfect place to start your Uzbek adventure. It's one of the oldest continuously inhabited cities in Central Asia, with its roots dating back to the 6th century BC. Home to the monumental Registan mosque, one of the most recognised mosques in the world, the city is considered the gateway to Uzbekistan.
Source: euronews