Scandinavia, Finland and Iceland are stunningly beautiful but can be notoriously hard on the wallet – our readers know how to get the most out of a trip to Europe's far north.
Finland in August
Children generally go back to school at the beginning of August in Scandinavia. This means there are some great self-catering bargains to be found before the autumn term starts in UK schools. We've had some great family holidays, particularly at self-catering lakeside resorts in Finland and Sweden, where the holiday units are of a really high standard, having been built to cater for winter. Attractions and theme parks are still open but quiet, and most of the summer midges are gone. Weather is still pretty good and it stays light until gone 9pm. Our kids loved it!
Paul Grayston
Hiking Finland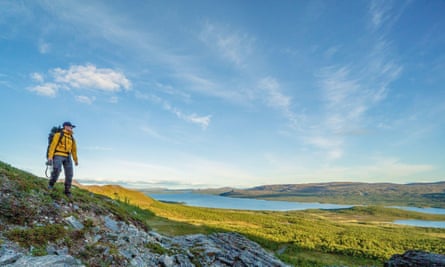 A walking holiday in Finland can be extremely cheap. Along waymarked footpaths in the centre and north wilderness areas there are chains of simple unmanned hostels for overnight stay which are completely free to use. You don't have to book – just turn up. I always found bunks available.
Norman Rimmell
On the buses to Flåm, Norway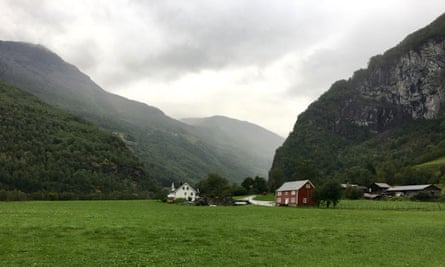 After a few days in Bergen, I made my way to the Aurlandsfjord as affordably as I could. A bus journey of less than three hours with Nor-Way Bussekspress dropped me in the centre of Flåm for about £35 (one way/September). For accommodation, I opted for a private room with shared bathroom at the Brekke Gard Hostel. Facilities were minimal, but I loved waking up in a little red wooden house in the middle of a misty field. The highlight of my trip was kayaking in the fjord. It was about £82 per person with local company Njord and truly spectacular.
Susanna
Geothermal waters, Iceland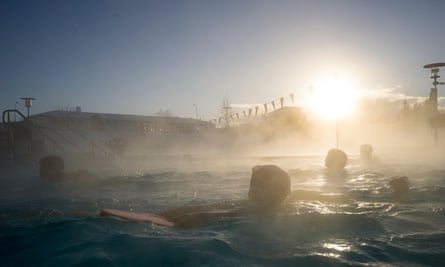 Iceland's Blue Lagoon and Sky Lagoon are amazing but pricey. Get the benefits of Iceland's famous geothermal waters the way the locals do – at the public pools. Most small towns have one, and greater Reykjavik has 18. My favourite is the charming Vesturbæjarlaug, frequented by locals including Björk. There is a lap pool and sauna – but better still are the various "hot pots": geothermal-water hot tubs of up to 45C. It's the best place to meet real Icelanders. You can buy a single entrance for about £7, or if you have a Reykjavik City Card (also getting you entrance to museums and galleries) you can use all the public pools for free as much as you want. 
Wendy Mitchell
Iceland public transport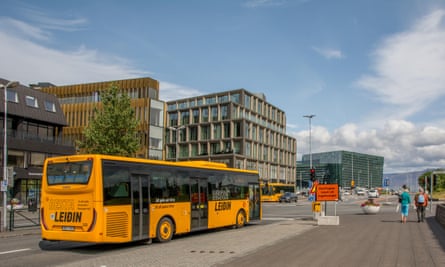 The city buses in and around Reykjavik are cheap, reliable, safe and frequent. The connection hubs are heated in winter. There is no need at all to hire a car. The city is safe and walkable. Go self-catering and check out the value ranges from the Bónus supermarket chain (their logo is a pig). Even their cheap meat range is high quality. But do take spices, tea and coffee with you.
Helen
Sweden's national parks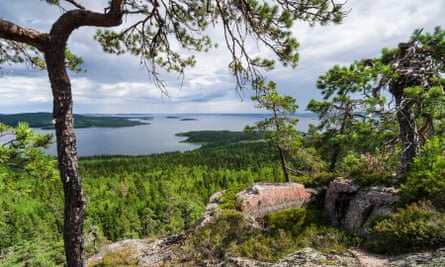 Swedish national parks range in size from little more than a field to entire glacial landscapes. We recently explored Skuleskogen on the High Coast, where the land is still rising at around 1cm a year after the ice sheets melted at the end of the last ice age, leaving pebble beaches stranded on the sides of mountains. As with other national parks, you're welcome to spend the night there for free, either camping in designated areas or staying in one of several isolated wooden cabins dotted around. After walking in, we spent a glorious couple of nights making dinner on the open fire, watching cranes strutting about on the lakeside and even braving a freezing skinny dip in the Bothnian Sea.
Ferries, Stockholm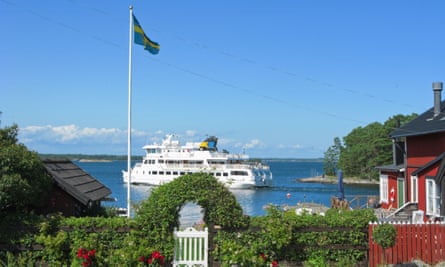 Stockholm, "Venice of the North", comprises 14 islands, they say, but really the archipelago feels infinite. Many of the islands which spread from Gamla Stan, the medieval old town, to the Baltic Sea are inhabited, so you can take a subsidised pendelbåt (commuter boat) run by SL, Stockholm's public transit body, from island to island affordably. If you buy a 72-hour ticket for about £24, some central ferries will be included, and you can even use that same ticket to get to the airport if you take the pendeltåg (commuter train) to Märsta and change for the bus to Arlanda.
Madeleine Hyde
Norway camping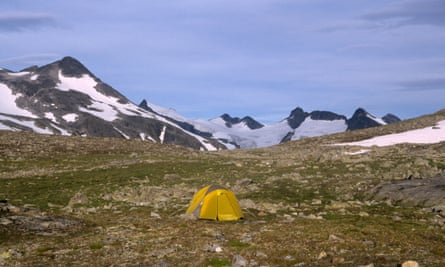 With Norway's relaxed wild camping laws, a light, cheap 2-person tent provides freedom to explore and stay almost anywhere – for free! Often in glorious isolation with epic views. Stock up with beer and food from local shops or cheap supermarkets, use seat61 to plan trains, or hitch. As we did going to Jotunheim Park in late June to walk in deep snow above glorious lake vistas. Once we made camp as late as 2am in the magical midsummer glow. And beside a fjord with snowmelt waterfalls roaring all around, a desperate pants-only plunge and swim was needed to rescue our bobbing beer bottle that had escaped the cooling shallows. Sometimes extreme, but unforgettable and affordable! Skal!
Norm Foreman
Want to visit Copenhagen? Stay in Malmö
Malmö in Sweden is cheaper to stay in than Copenhagen and the train takes less than 30 minutes – you're also right on the water with great views of the Øresund Bridge. This also makes it easy to tick off two Scandi countries in one weekend!
Emyr John
Winning tip: Backpack and boogie, Oslo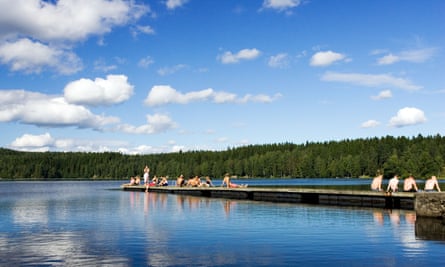 Oslo is a summer paradise! All public transport is on the same ticket. Buy a 7-day ticket (about £60 for all zones) for unlimited travel: take the ferry to the island beaches in the fjord or the bus/train/metro to the lakes in the woods (good starting points include Skar, Movatn, Sognsvann, Holmenkollen – walking routes available at ut.no/kart). Bring food from a bakery (Åpent Bakeri, Godt Brød etc) and drinks from the shop for budgetish meals.
Source : The Guardian