In autumn, Ukraine will receive and start using American F-16 multi-role fighters, the training of Ukrainian pilots for them has already begun, confirmed the head of European diplomacy Josep Borrell. Volodymyr Zelensky called the US agreement on the transfer of F-16s to Ukraine a "historic moment", and US President Joe Biden called it a "colossal risk" for Russia. How can the supply of Western fighters affect the course of hostilities? What advantages does the F-16 have in comparison with Russian attack aircraft and fighters? And what difficulties await the Ukrainian military when using these aircraft? The Russian service of Radio Liberty, together with experts, prepared a review of these aircraft .
What planes will Ukraine get?
The General Dynamics F-16 Fighting Falcon ("Fighting Falcon") is an American single-engine multirole fighter. If the old Soviet aircraft can perform only one function – a bomber or a fighter, then the F-16 is versatile: it can perform various tasks and carry both air-to-air and air-to-ground weapons. The F-16 is in service with many countries: in 2023, there are about 2,200 active fighters of this type worldwide .
The F-16 was developed back in the late 70s of the last century and since then has been upgraded many times: the aircraft's engines and airframe design have been changed. This divides the F-16 produced into several main series: the first A / B series (single / two-seat version) was replaced in 1984 by the C / D series, and it was replaced by the E / F series in the late 90s.
At the same time, F-16s are divided into "blocks" – their numbering changed as new technologies were introduced into the aircraft that did not require structural changes. So, the modification of C / D began with block 25, and E / F – with block 60. As new blocks were released, the radar, electronic systems and avionics were improved in the aircraft. The most modern version at the moment is Block 70/72.
Most likely, Ukraine will receive the F-16AM Block 20 MLU , which are in service with Denmark, Belgium, Norway and the Netherlands, experts believe. This version of the F-16 has undergone a deep internal modernization and in almost all characteristics, except for the appearance and radar, corresponds to a more modern modification – the F-16C / D Block 50/52. However, there is one drawback in the previous version: despite the modernization of avionics and the electronic data transmission system, the radars of the Belgian and Danish F-16s remained old.
The F-16 is not a stealth aircraft, but it is less noticeable on enemy radars than the MiG-29, which are now in service with the Ukrainian army. The F-16 is capable of reaching speeds of up to 2,500 kilometers per hour and climbing to a height of 16-17 kilometers, can detect targets at a distance of up to 150 kilometers and track ten objects simultaneously.
Missiles for F-16
F-16s are adapted to carry a wide range of different types of ammunition. Thomas Tainer, an independent military expert and former Italian army soldier, believes that Ukraine will first need air-to-air missiles, not to shoot down Russian warplanes, but to destroy cruise missiles and Iranian kamikaze drones.
According to him, European countries have tens of thousands of such missiles, and if they are transferred to Ukraine, this will save Europe from having to supply Kyiv with additional expensive air defense systems, such as Patriot. For example, these can be American AIM-9 Sidewinder guided missiles and AIM-120 AMRAAM medium-range missiles , designed to destroy air targets beyond line of sight. The former use the thermal silhouette of the target for guidance, the latter use the radar. To be able to shoot down Russian fighters, Ukraine will need the most modern modification of the AIM-120 AMRAAM.
One of the most important tasks for the Ukrainian army is to neutralize enemy air defenses, and some modifications of the F-16 are designed specifically for it, for example, the F-16CM and F-16DM. The main tool for this task, the AGM-88 HARM missiles, were already delivered to Ukraine in 2022 and were adapted for launches from Soviet fighters in service with the Armed Forces of Ukraine.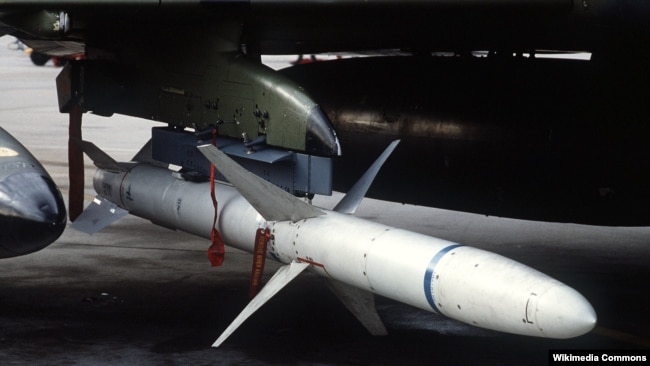 But a problem arises: the F-16CM and F-16DM were produced quite a bit, only about 300 aircraft. HARM anti-radar missiles can be used with other F-16s, but they are less protected from enemy interference and electronic warfare systems.
In order to shoot down modern Russian fighters, the Ukrainian army needs AIM-120 missiles of modifications C-5 and C-7 with increased noise immunity, an upgraded radar homing head and an increased firing range. The restriction will remain the same – old-style radars, which, most likely, will be on the F-16 fighters transferred to Ukraine.
Military experts are confident that the Armed Forces of Ukraine will not use the F-16 against enemy troops and military facilities located on the ground. For this, Israeli loitering ammunition ("kamikaze drones") Harpy would be more suitable, but so far there is no talk of transferring them to Ukraine. At the same time, Ukraine will be able to launch missiles from the F-16 that are similar in characteristics to the Storm Shadow cruise missiles already received, and in the future, long-range anti-ship missiles LRASM. They cover a distance of up to a thousand kilometers and can become a serious challenge for the Russian Black Sea Fleet, whose ships are bombarding Ukraine with Kalibr cruise missiles.
Airfields, training of pilots and technicians and other challenges for Ukraine
Despite the extensive range of weapons and good performance, some experts doubt the effectiveness of American fighters in Ukraine.
US Senator and Arms Committee member Jack Reid insists that supplying fighter jets to Ukraine is not a priority, as Ukrainian pilots will not be able to use the full potential of American aircraft due to the activity of Russian aviation and air defense systems. "They fly at low altitude, and rise sharply to drop ammunition. The Ukrainians have already lost several pilots this way," says Reed.
John Hohn and William Courtney , analysts at the RAND research organization, also believe that getting the F-16 into Ukrainian skies will be quite difficult, as it needs a long and smooth runway. And if Ukraine starts to modernize airfields, Russia will know their location, and they will definitely be attacked.
Another problem is the training of pilots and staff. Peter Layton , an employee of Griffith University and a former member of the Australian Air Force, notes that it is possible to train Ukrainian pilots to fly the F-16 in three months – after that the pilots will be able to take off, stay in the air and land. But it takes a long time to learn how to effectively use a wide range of Western weapons and strike ground targets at low altitudes and in conditions of poor visibility. An unnamed F-16 pilot told CNN that training in all the intricacies of combat on this fighter could take years.
While it is theoretically possible to train pilots in three months, it will take significantly longer to train technicians, according to a recent report by the US Congressional Research Service. F-16 personnel training is conducted in English (so only military personnel with a good knowledge of English can pass it) and takes up to 133 days. But it takes at least a year to become a truly qualified specialist.
The F-16 is quite whimsical in terms of maintenance: for one flight hour there are 16 hours of maintenance with all the necessary equipment and well-organized logistics.
Another significant problem is the cost of armament, which makes the F-16 truly effective. The price of one AIM-120 missile, for example, is more than a million dollars, and the time from the conclusion of the contract to the delivery of the finished product is two years. The report notes that the US can provide AIM-120 from its own stocks, but this imposes certain risks in the event of a direct US conflict with another state.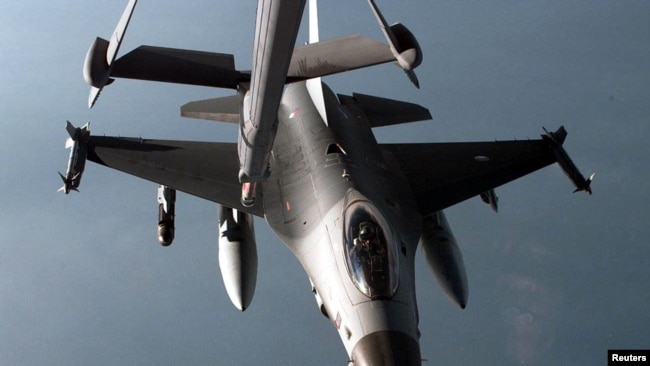 "As there will be no more in Mariupol"
Ukraine needs F-16s primarily so that its Air Force, in principle, can still take to the air – otherwise, when spare parts for Soviet fighters run out, they will be chained to the ground, Ukrainian experts say.
Even in the basic version, the F-16 will be a huge help in the fight against Russian cruise missiles and Iranian Shahed, Thomas Tyner is sure. "The Russian Aerospace Forces freely dropped dozens of powerful air bombs on Azovstal in Mariupol, because the Ukrainian Air Force and air defense systems were concentrated far away from there," he says. "Finally, when Ukraine receives a sufficient number of trained pilots, in the future they will be able to quickly teach to fly on more modern versions of the F-16, which are superior in performance to any aircraft that Russia has."
Source: Current Time